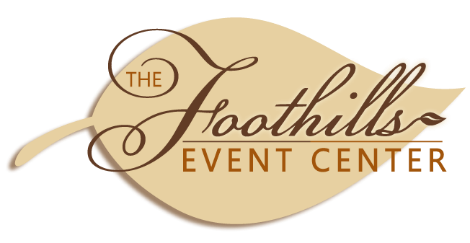 As the coronavirus situation continues to evolve, we know it's top-of-mind for you. The Foothills Event Center is closely following the advice of the Centers for Disease Control (CDC). The CDC is now calling for all gatherings of 10 or more people to be canceled until the first week in May.

As the situation continues to change every hour, we wanted you to know that we are taking action to better serve you. We want to take this opportunity to inform you that we're busy supporting our producers and non-profits by rescheduling all events for a later time in the year, instead of outright canceling events. We understand how important these fundraisers and events are in our community, and we will be ready the moment the conditions change. Please be assured we are actively monitoring the situation with the CDC and we will adjust our policies as conditions change.

Until then, we have a few tips to help you and your loved ones protect yourself from the Coronavirus:
Stay home!
Wash your hands often with soap and water for at least 20 seconds, especially after blowing your nose, coughing, sneezing, or using the bathroom and always before you prepare or eat a meal.
Avoid touching your eyes, mouth or nose with unwashed hands
Cover your cough or sneeze with a tissue, then throw the tissue away and wash your hands.
KNOW THE SIGNS. The symptoms of COVID-19 include:
Fever
Cough
Shortness of Breath
Seek medical advice if you display these symptoms by calling your doctor BEFORE going in.


We wish you all good health and look forward to seeing you again in the near future!

The Foothills Event Center Staff
Written by Foothills Events Center